Welcome to my page
I am two things; a fairly funny clinician and an even funnier author!
 The countdown has begun!
"The "Do's" and "Oops" of Horses: Buying the Perfect Horse" is almost ready for purchase on Amazon. It will be available for print and e-book. Horse shopping, helping a friend horse shop, helping a client horse shop or just looking for a laugh out loud book? This is a keeper!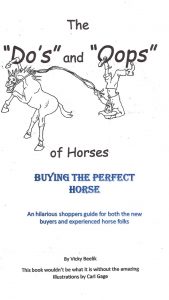 How about starting your plan to ensure a successful evacuation of your large animals BEFORE a natural disaster? Natural disasters come in forms of wildfires, tornadoes, hurricanes, flooding, and mudslides, but the planning is the same. My PPI Emergency Planning Handbook is a priceless guide to make sure your animals are evacuated safely when those natural disasters strike.  
The

hills are green

and full of life. Many think this is the time to relax.  But, it's the perfect time to start planning for your horse evacuations and horse safety before it turns brown and burnable and the wildfires ignite.                        
I also offer emergency planning seminars. Interactive, entertaining and motivating:
Emergency Evacuation Planning Clinics- Plan, Prepare and Implement  Click here for more information about these great clinics that are both informative AND entertaining.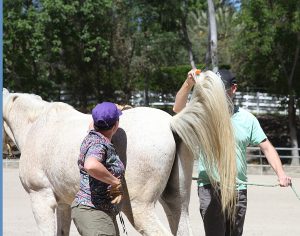 The infamous dog tag hunt                                              
P

lan,

P

repare and

I

mplement
IS
the manual that will make a difference between a safe and organized evacuation with your large animals versus a panicked, chaotic or even deadly outcome. 
               

For only $ 7.50, you'll get the checklists you need for proper planning and you'll see how easy it is to be prepared. Are your animals worth $ 7.50?   Click

HERE

to make your purchase now.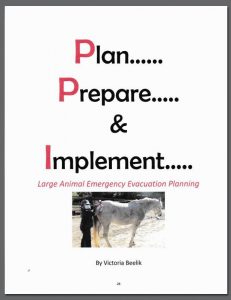 Photo credit of Dog Tag search: Lilian Holt